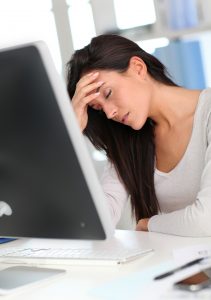 A diagnosis of fibromyalgia (FM) can feel overwhelming. Even suspecting that one may be suffering from it can be enough to cause panic. However, there are many conditions with similar symptoms. Because of this, diagnosis can take some time as other syndromes are ruled out. What are some conditions that may be mistaken for fibromyalgia?
Hypothyroidism

Rheumatoid arthritis

HIV

Lyme disease

Lupus

Sleep disorders

Depression
The next thing to find out is whether or not it really is fibromyalgia by looking for additional symptoms. Researchers asked 23 FM patients about some of their other common symptoms. Here are some things to look for that may indicate the existence of fibromyalgia:
Extreme exhaustion, mostly in the morning

Problems with sleep

Feeling stiff

Pain throughout the entire body

Dizziness

Unusual headaches

Feeling exhausted after mental or physical exercise

Twitchy muscles

Blurry vision

Changes in mood

Itching

Sensitivities to loud noise

Night sweats

Tingling, swelling, and numbness in the tissues

Bladder and bowel problems

Palpitations or fluttering heart sensations

Depression

Trouble breathing
Now what? If these symptoms seem to hit close to home, it is now time to make an appointment to visit us here at our Edwardsville, Illinois practice.
To learn more about the connection between head and neck injuries and Fibromyalgia download our complimentary e-book by clicking the image below.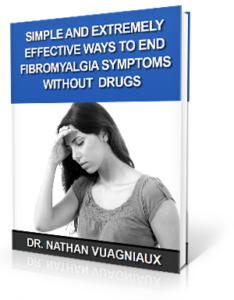 How Upper Cervical Chiropractic Helps Fibromyalgia Sufferers
A connection has been seen between the onset of fibromyalgia and a misalignment of one of the bones of the upper neck vertebrae. This may be the root cause of fibromyalgia as it only takes a misalignment of ¼ of a millimeter to throw the entire body out of proper function. The brainstem lies in the same area as the C1 and C2 vertebrae. A misalignment of either of these bones places the brainstem and, in turn, the central nervous system, under a great amount of stress. Signals being sent to the brain and body via
To schedule a complimentary consultation call 618-307-9494 or just click the button below.



if you are outside of the local area you can find an Upper Cervical Doctor near you at www.uppercervicalawareness.com.