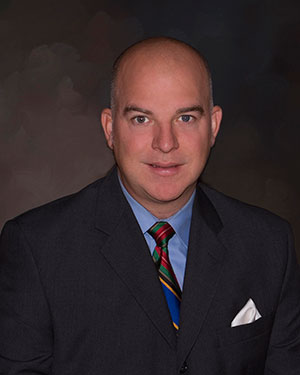 Dr. Nathan Vuagniaux, or Dr. "Nate," has been practicing upper cervical care since 1999. His passion for helping patients stems from his own personal experience with receiving upper cervical care and the role it has played in transforming his life.
Often sick with strep throat and allergies, Dr. Nate was introduced to upper cervical care when other treatments failed and has not looked back. He fervently believes in the body's God-given ability to heal from above-down, inside-out. He is constantly amazed by what can be achieved when brain to body communication is functioning properly.
Dr. Nate received a bachelor of science in kinesiology from the University of Illinois, Urbana-Champaign where his focus was on human motion. He then received his doctorate of chiropractic from Logan College of Chiropractic. He completed his post-graduate specialization in upper cervical care in Spartanburg, South Carolina.
Dr. Nate will be advancing his education even further by pursuing a diplomate in upper cervical chiropractic, which will make him one of very-few doctors in the country with such extensive training.
Dr. Nate has traveled three times to Guatemala and once to Honduras on mission trips where he was able to provide upper cervical care to patients. He is an active member of Boniface Church, the New Piasa Chautauqua Historical Society and Knights of Columbus. He resides in Edwardsville with his wife, Debbie, and their three children.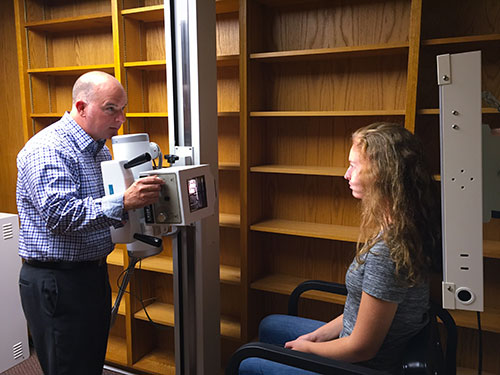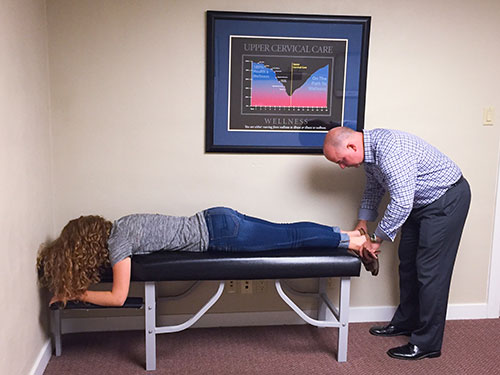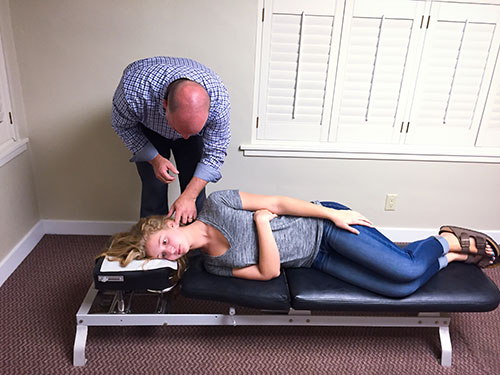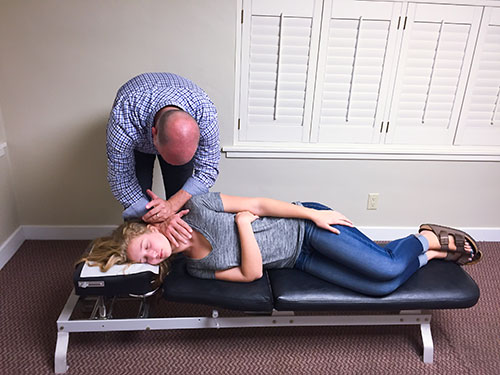 Upper Cervical Doctors undergo rigorous education and training. After completing an undergraduate degree, practitioners continue on to general chiropractic college. They then must complete post-graduate specialized training in upper cervical care with advanced studies in neurology, biomechanics, anatomy, radiology, instrumentation and corrective procedures specific to the upper cervical spine. Because of these extensive requirements, only an estimated 900 doctors are certified to provide upper cervical care.
The ultimate objective of upper cervical care is to clear the nervous system of any interference to naturally promote the body's God-given ability to heal from above-down and inside-out. It is not common to require multiple corrections for a Subluxation, but rather check to make sure that the initial alignment holds position.
Your Doctor at UCCE is committed to providing outstanding care for their patients by utilizing innovative technology and proven procedures.
Our Process:
State-of-the-art X-rays or spinographs are first used to carefully evaluate the alignment of the atlas and axis vertebrae
Precise measurements are applied
Gentle corrections are made without any uncomfortable twisting or jerking of the neck